DISNEYLAND 2019
BUSINESS LANGUAGE CHAMPIONS
Great day at Derby University at the Business Language Champions 'Mind the Language Gap' event! Students practiced their French language skills as well as key employability skills and learnt all about international job opportunities in the rail industry! Well done to the six Y10 students who recognised the Academy at the event!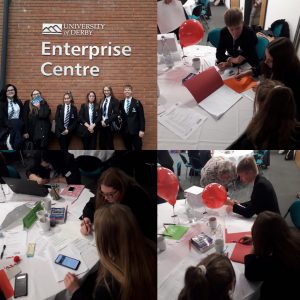 School Exchange promotional video!
We were delighted to welcome the British Council to Shirebrook Academy recently to film a video with our students aimed at promoting school exchanges!
PARIS 2019
TOULON EXCHANGE 2019